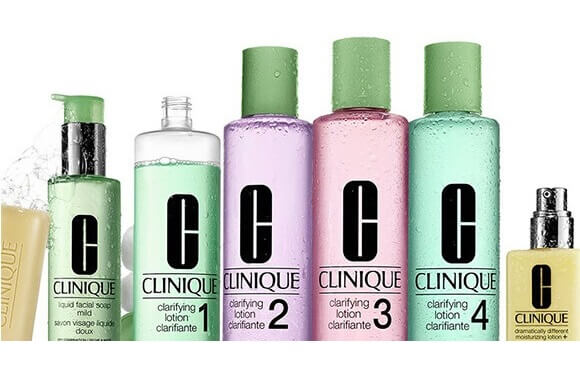 ABOUT CLINIQUE
In 1967, an article was published in US Vogue posing the question 'Can Great Skin Be Created?' by Beauty Editor Carol Phillips and Dr. Norman Orentreich, a high-profile American Dermatologist. The article was quickly brought to the attention of Evelyn Lauder (daughter in law of Estée Lauder) and soon after, Phillips, Orentreich and Lauder, became the magical trio of skincare, and more specifically, creating skincare that could radically alter your skin.
A year later, Clinique was born, introducing its 3-Step Cleansing System; fundamentally changing the landscape of beauty. It was the first cosmetics brand in the world to have dermatologist-created products, which were both allergy tested and 100% fragrance free. Today, Clinique remains one of the most trusted and prestigious luxury beauty brands, combining their years of expertise with innovative ideas, to produce high-quality and effective formulations which enhance our natural beauty.
SHOP NOW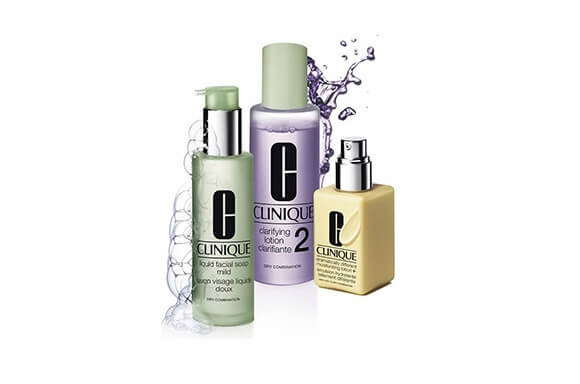 CLINIQUE 3 STEP CLEANSE
The 3-Step Cleansing System comprises of Clinique's tried and tested daily skincare routine of Cleansing, Exfoliating and Moisturising. Introduced in 1968, the 3-Step Cleanse radically altered the face of the beauty industry, proving to women that they could take control and manage their own skin, and that fundamentally, it wasn't all down to 'lucky genes!'
Today, the 3-Step Cleanse has evolved from its first conception, with the introduction of new ranges and formulations for different skin types and needs. With products for normal, dry, combination, oily, sensitive and acne-prone skin, alongside specific ranges for men, the 3-Step Cleanse allows you to achieve your healthiest skin yet. Each step enhances the next to reveal a beautifully smooth and glowing complexion each time!
SHOP NOW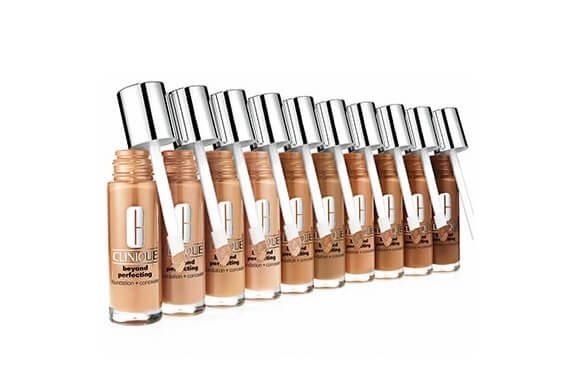 BEYOND PERFECT, BEYOND EASY
The Beyond Perfecting Foundation and Concealer is the perfect all-in-one face base. Able to conceal and perfect, the foundation is extremely lightweight and moisturising, while boasting non-comedogenic properties to help keep skin blemish-free and clear. Although it has a lightweight formula, the foundation provides full coverage and lasts for 12-hours, moulding to your skin and moving with your facial contours, leaving your skin free to breathe throughout the day. Through heat and humidity, the foundation stays on your skin without creping, creasing or streaking, suitable for all skin types, tones and ages.
The 'Magic Wand' applicator that comes with the foundation makes applying the formulation easy and streak-free. One dip of the applicator delivers full face coverage, which helps to minimise product wastage and spillage, while giving a flawless finish to the skin.
SHOP NOW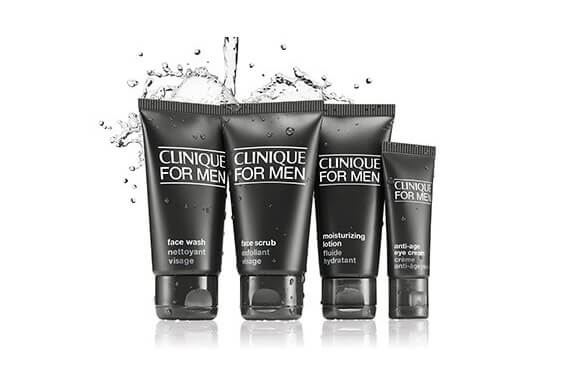 CLINIQUE FOR MEN
The chemistry of a man's skin is inherently different to that of a woman. With increased skin thickness and a rougher texture, men's skincare needs to offer deeper cleaning in order to penetrate the dermis and cleanse skin effectively. Sebum production, which contributes to increased oiliness and blackheads, can also be significantly higher in men than in women, which can lead to acne breakouts or oilier skin which can further clog pores. With this in mind, Clinique have created a line of skincare specifically catering to the needs of male skin, which leave it clean, healthy and fresh. Dermatologically and allergy tested, Clinique for Men offers effective cleansing without stripping the skin of its natural oils, helping to keep it hydrated and moisturised. Gentle enough for sensitive skin and daily use, the wide range of products allow men to take control of their own skin and keep it in tip-top condition.
SHOP NOW